Preview of ONLINE TEST !
Examination conduction is quite different from an online class with quizzes. You will need a proper platform to manage and monitor an exam. lovemytest.com has come up with an advanced online examination system specific to school requirements. You can use the system to conduct online objective as well as subjective examinations with remote monitoring and proctoring by teachers. There is also a NCERT books based question bank for auto generation of question papers. I am sure you will find this useful in the current situation. Have a preview of lovemytest.com exam platform.
For more details, check the 'How it works' tab or visit the lovemytest homepage.
---
Teachers Login with the below screen. (Pls scroll down to view other screens)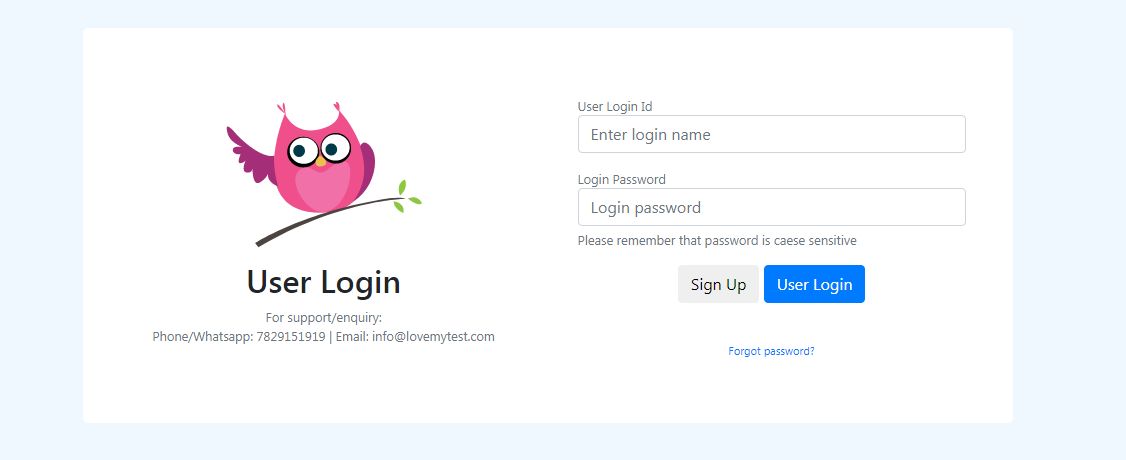 Teacher's home page has a simple interface to create a test and conduct an exam.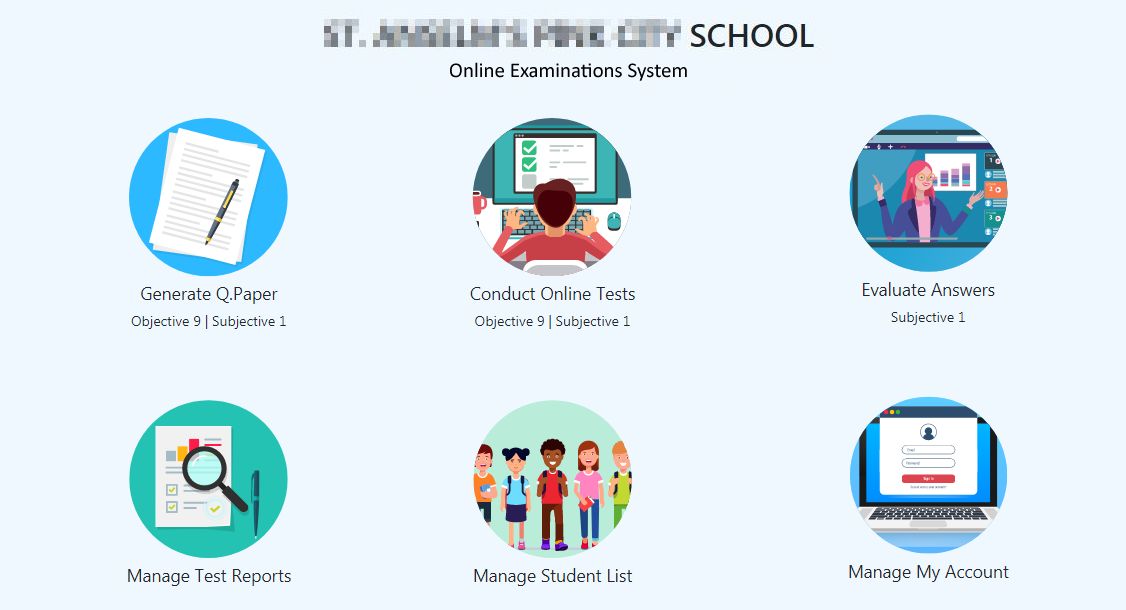 Teachers can create objective tests or subjective tests and assign the them to students. (Ready question bank with 12 types of questions for NCERT books)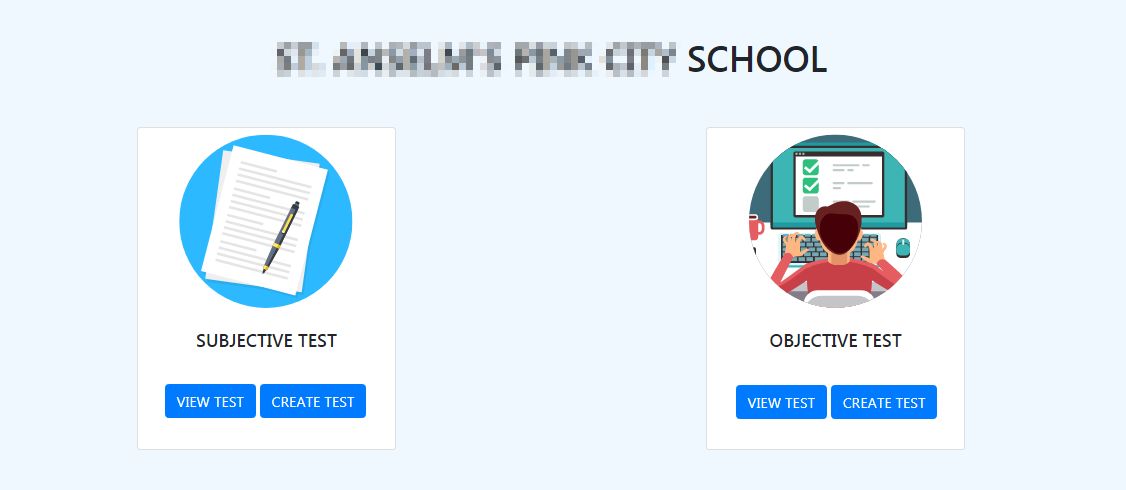 Teachers create a test, choosing specific books and chapters for a class and subject.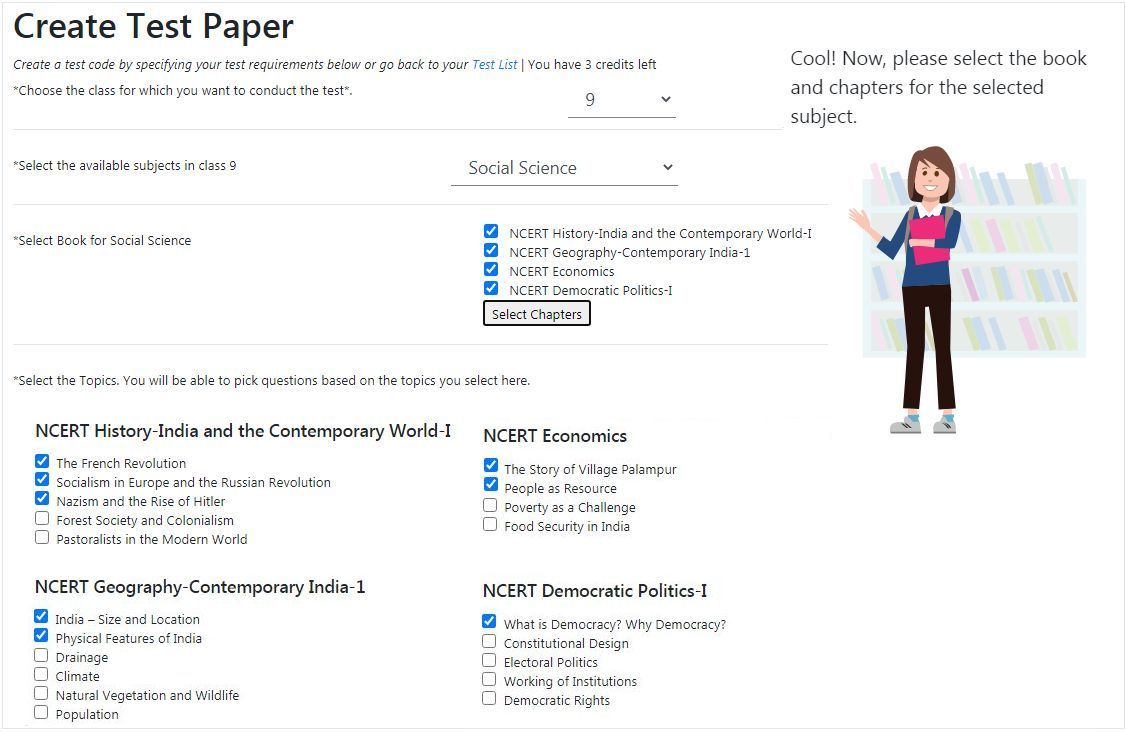 Teachers set a blue print to auto-generate question papers. Set the number and type of questions required chapter wise, set percentage of easy, medium, difficult and percentage of textbook, non-textbook questions needed. System will auto-generate question papers based on set parameters. Teachers can also manually pick questions.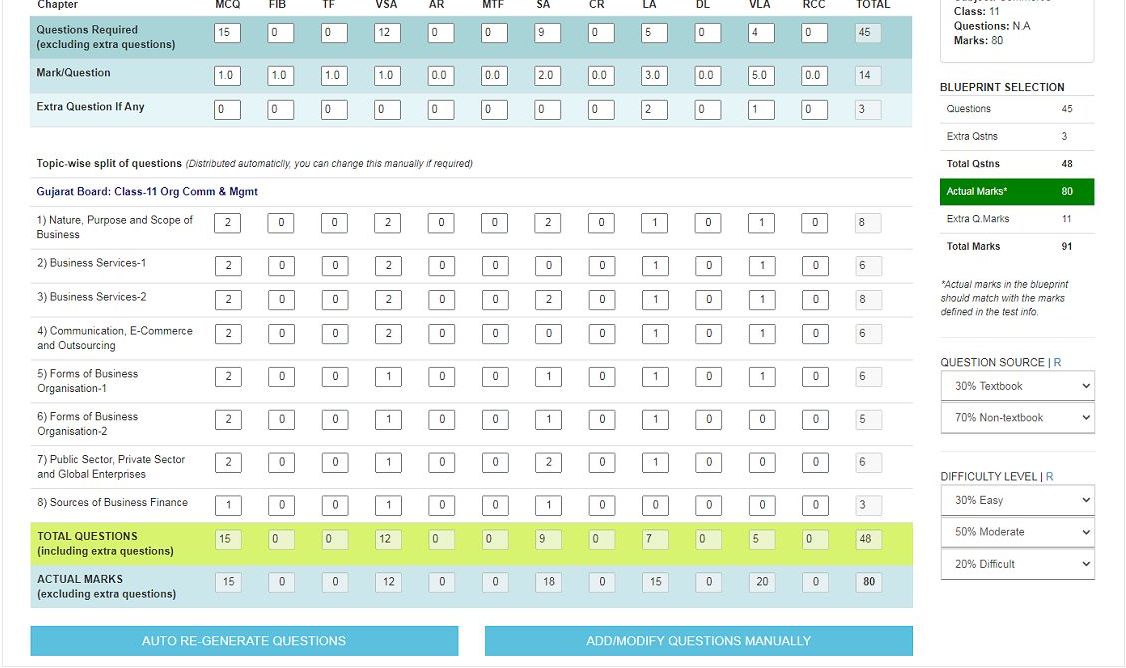 Customise the question papers by choosing different questions, adding new questions or editing question.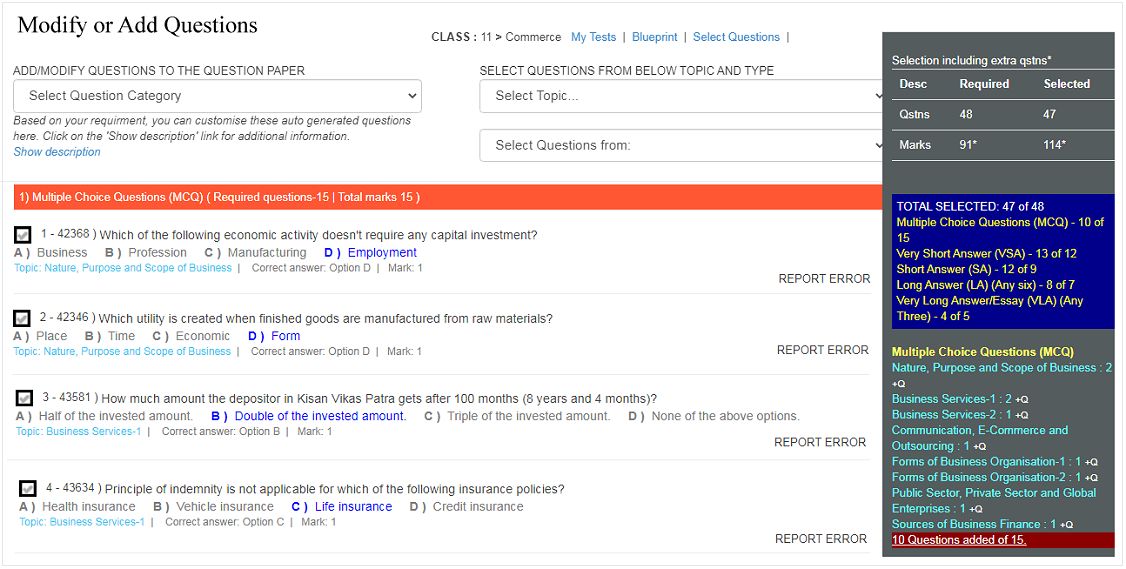 Print question papers or generate PDFs if required with custom headings and page settings. Also can print teacher copy with answers.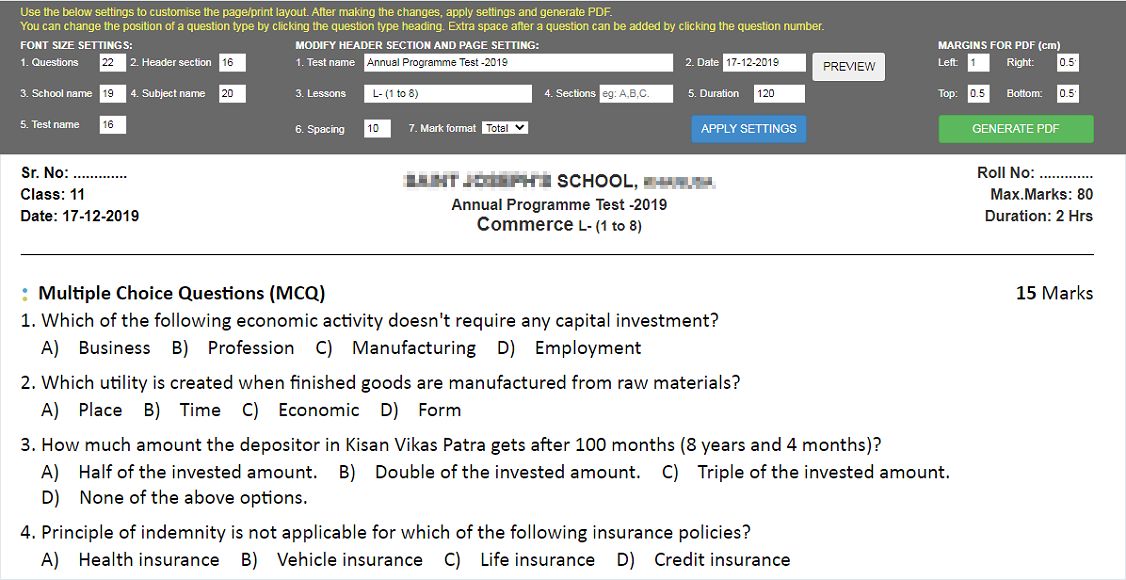 Students can take OBJECTIVE online tests from home using a computer, tablet or mobile.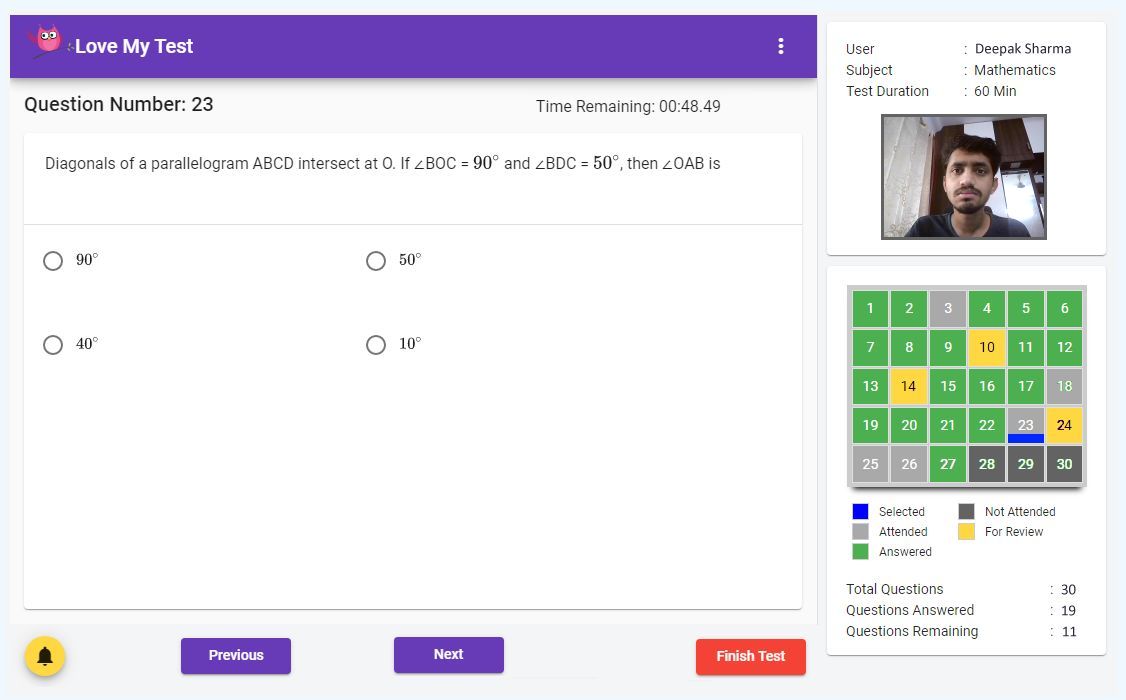 Mobile Interface for taking online tests.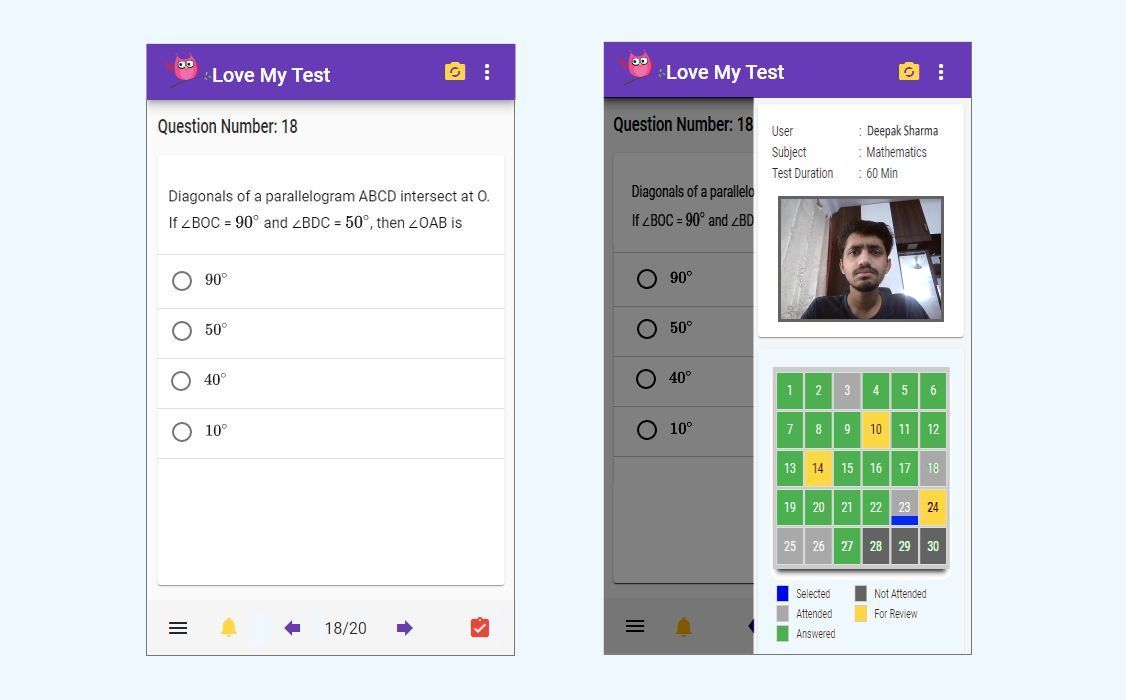 Students can take SUBJECTIVE tests by typing the answers or writing on paper and scanning and uploading. They can add equations and images.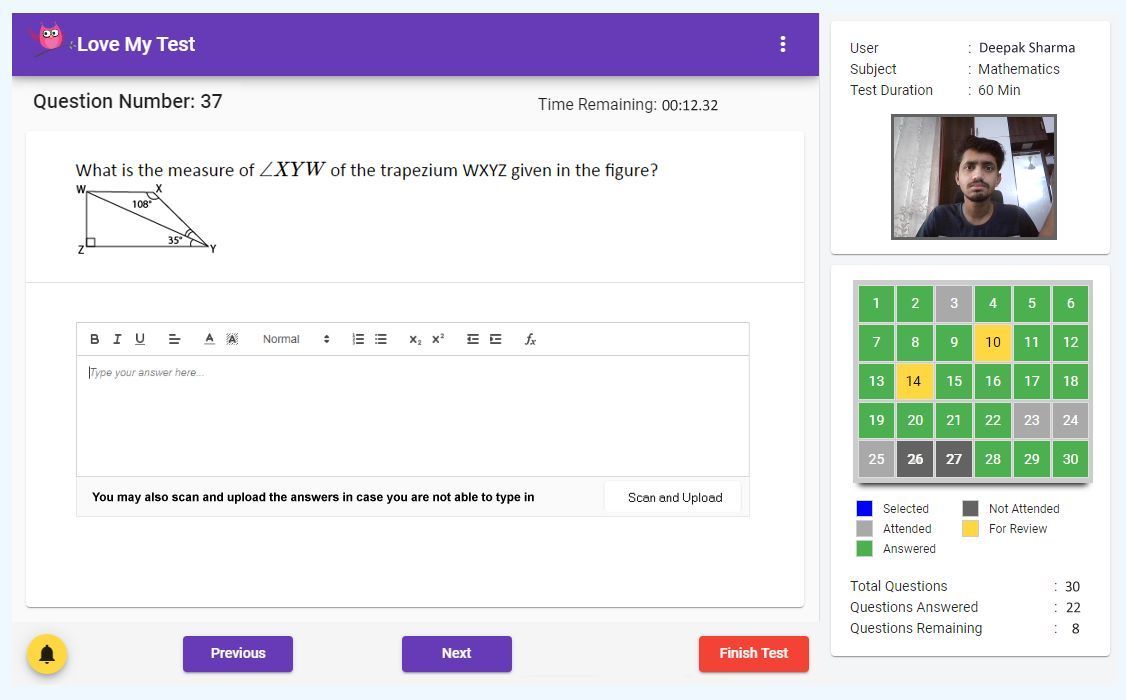 Teachers can view and manage all their tests from one Dashboard.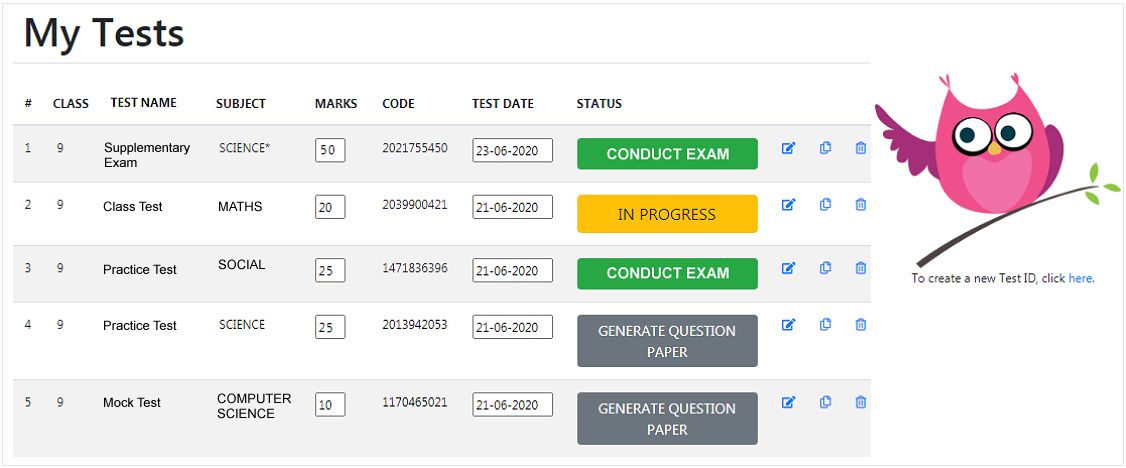 Teachers can monitor the progress of students taking the test live online. They can also do online proctoring and view periodic photographs of students to check any cheating.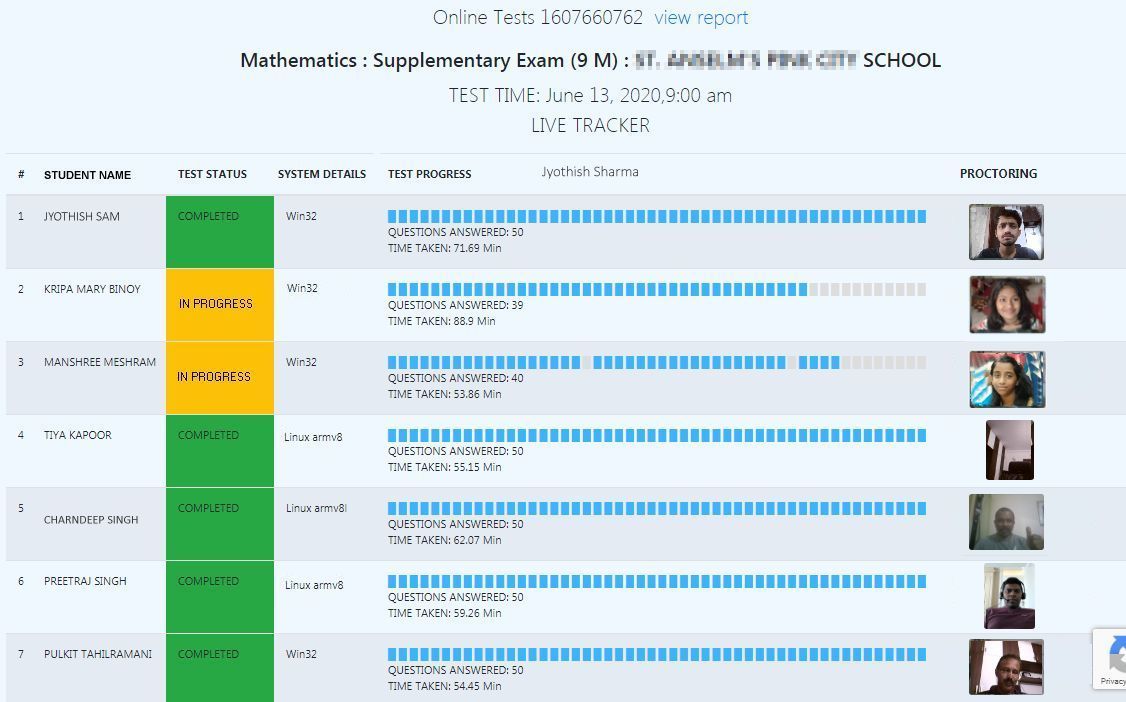 Teachers can evaluate a subjective tests online by checking the answers submitted by students in text, image or pdf. Teachers can add their comments and marks.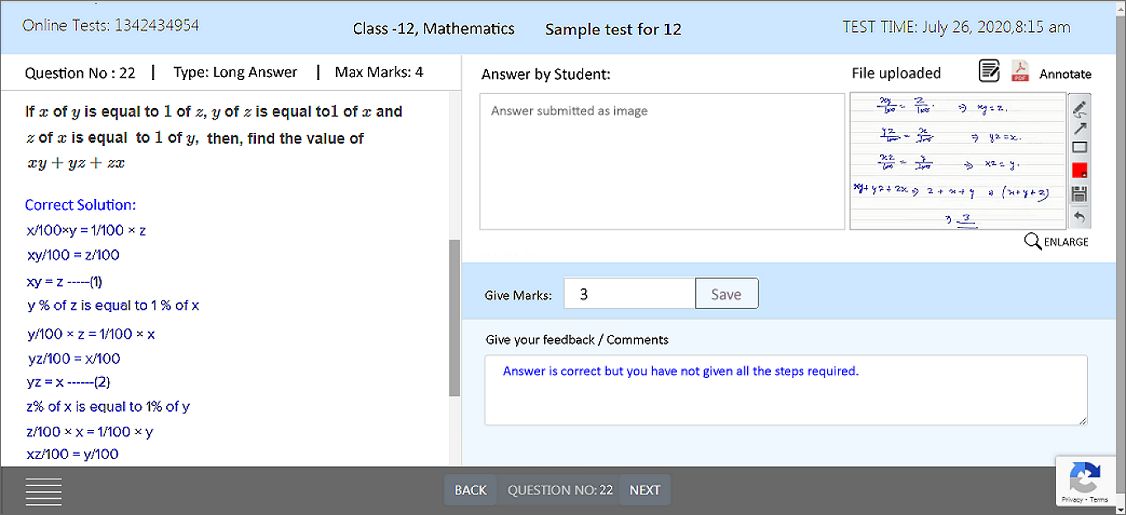 ---
Reports:
Instant reports generated for online tests.
In subjective tests, out of 12 types of questions, 4 types of questions are evaluated by system. Remaining to be evaluated by teachers online.
Results published online or as decided by teacher
Students get the result along with the correct solutions.
Features:
Online Objective Exams.
Online Subjective Exams.
Question paper generator for NCERT books.
Teachers can customise the questions or add their own questions.
NCERT question bank for class 6-12, Maths, Science, Social Sciences, Computer Science, Physics, chemistry, Bio, Accountancy, Business studies, Economics, Entrepreneurship, Informatic Practices and Statistics available for test creation.
NCERT question bank for 6-12 English and 3-5 Maths, English and EVS is in development and will be available soon.
Gujarat Board question bank for Social Studies, Computer science, Accountancy, Economics, Commerce and CC-SP available in the system.
Some private publisher book question banks also available in the system, if the school is using such books.
The question bank is ever growing as a team of teachers is working on developing and adding more questions continuously.
Customised question development for specific books can be undertaken at an extra cost.
For subjects where questions are not available, teachers can make their own questions and conduct exams.
Schools using non NCERT books can also use the platform to conduct online exams with their own content.
Teachers can monitor a live exam online and see the progress of each student real time.
Teachers can view/take periodic photographs of the student taking the test to check any cheating.
Pricing:
Price as low as ₹ 1/test/student, considering the current Covid situation.
Schools can take a 'pay as you use' model or take other plans like Starter, Economy, Deluxe and Ultimate.
Schools get free credits for 15 days on sign-up to try it out.
Have a look at how stdents take the online test with lovemytest.com: STUDENTS TEST PREVIEW
For more details on the solution, pricing or packages CONTACT US.
You can also mail us on info@lovemytest.com or call us on 7829151919, 9558461179
For private circulation lovemytest.com