Preview of ONLINE TEST !
Examination conduction is quite different from an online class with quizzes. You will need a proper platform to manage and monitor an exam. lovemytest.com has come up with an advanced online examination system specific to school requirements. You can use the system to conduct online objective as well as subjective examinations with remote monitoring and proctoring by teachers. There is also a NCERT books based question bank for auto generation of question papers. I am sure you will find this useful in the current situation. Have a preview of lovemytest.com exam platform.
---
Teachers Login with the below screen. (Pls scroll down to view other screens)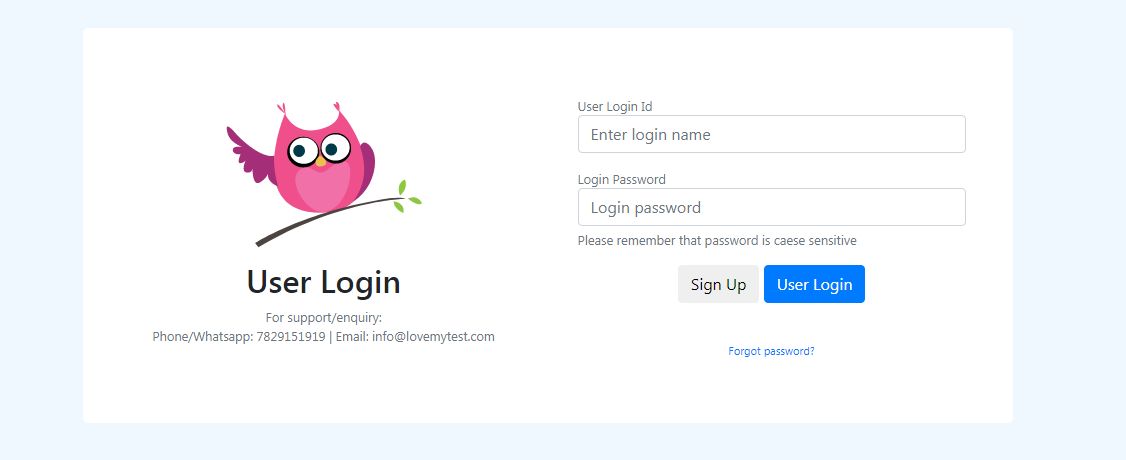 Teacher's home page has a simple interface to create a test and conduct an exam.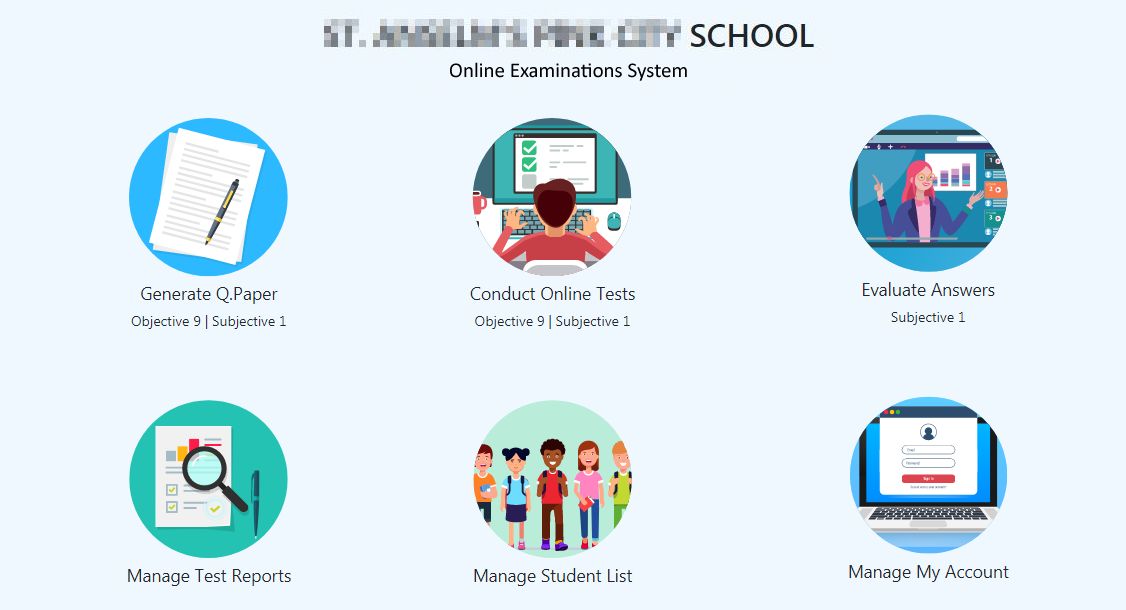 Teachers can view and manage all their tests from one Dashboard.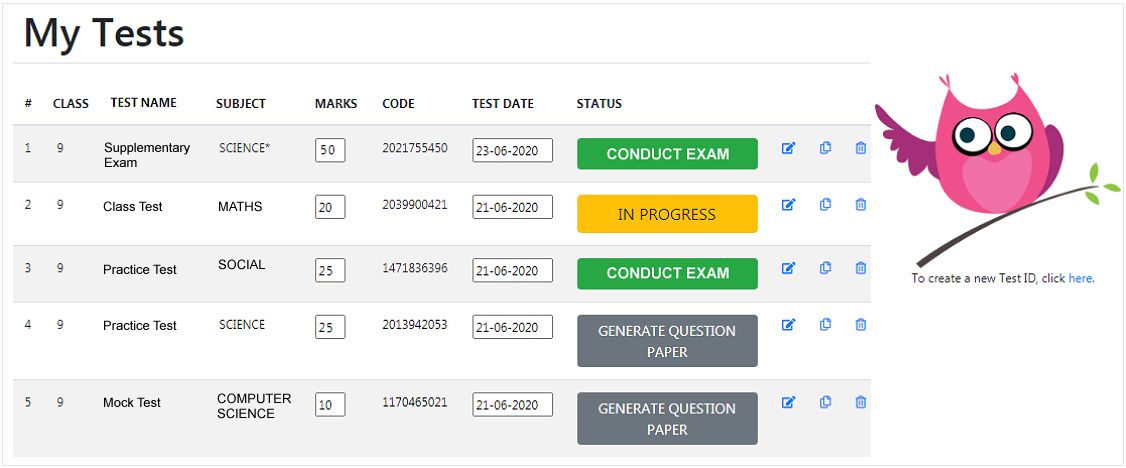 Teachers can monitor the progress of students taking the test live online. They can also do online proctoring and view periodic photographs of students to check any cheating.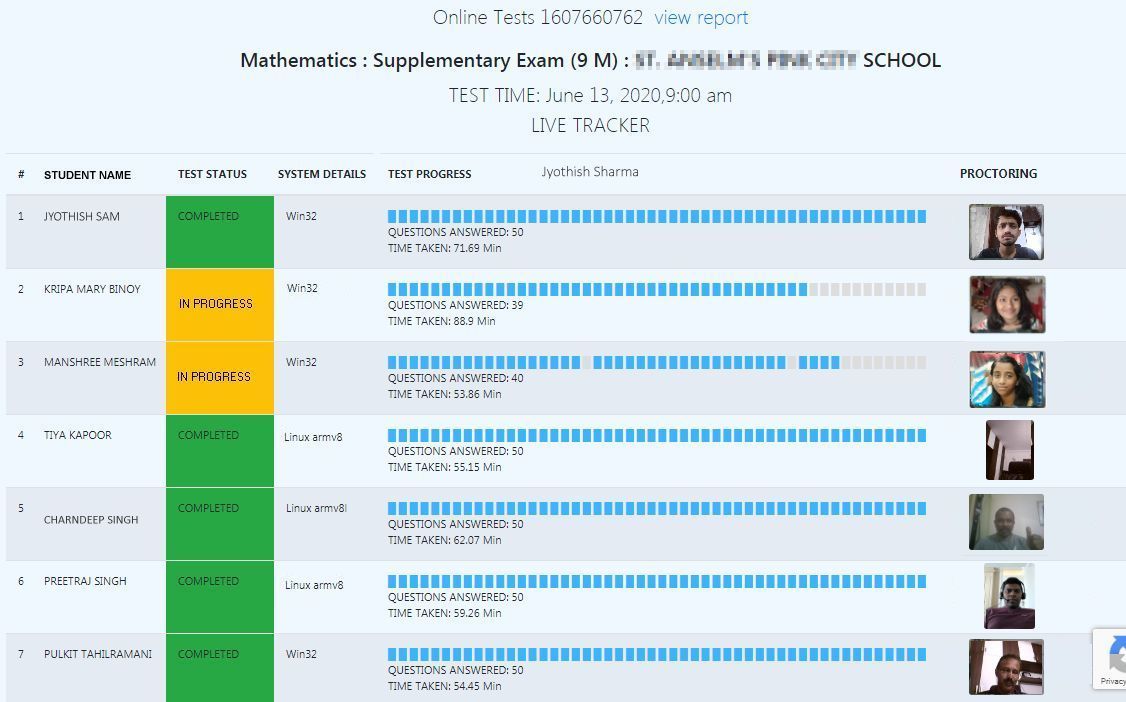 Teachers can evaluate a subjective tests online by checking the answers submitted by students in text, image or pdf. Teachers can add their comments and marks.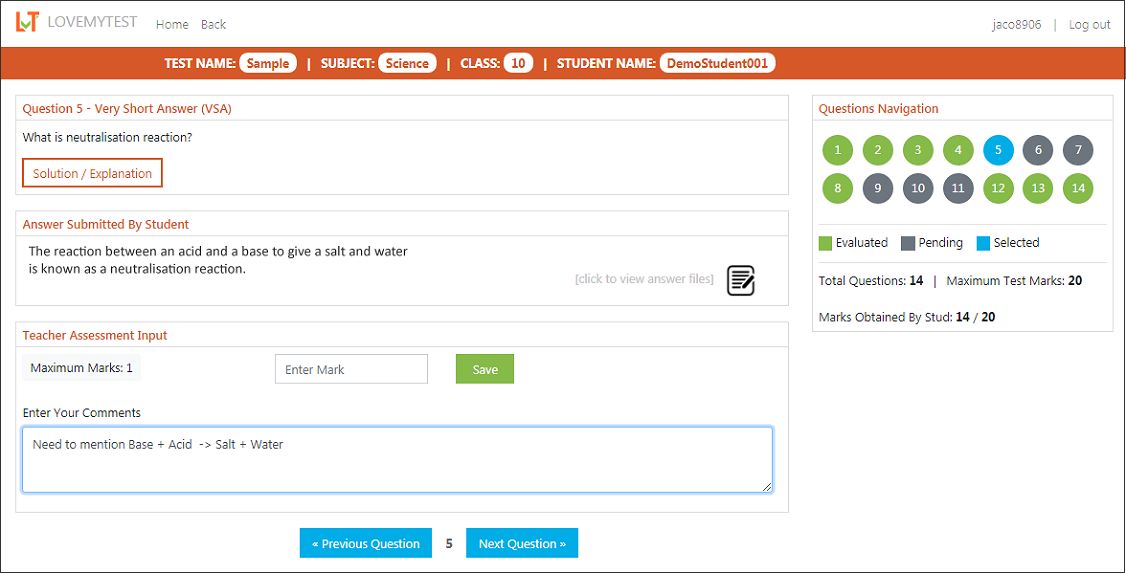 Teachers can annotate on subjective answer images submitted by a student.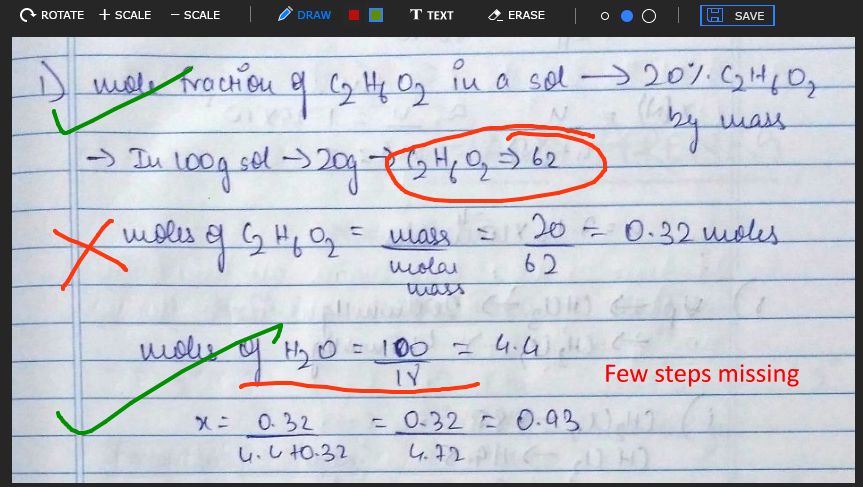 ---
Teachers can create objective tests or subjective tests and assign the them to students. (Ready question bank with 12 types of questions for NCERT books)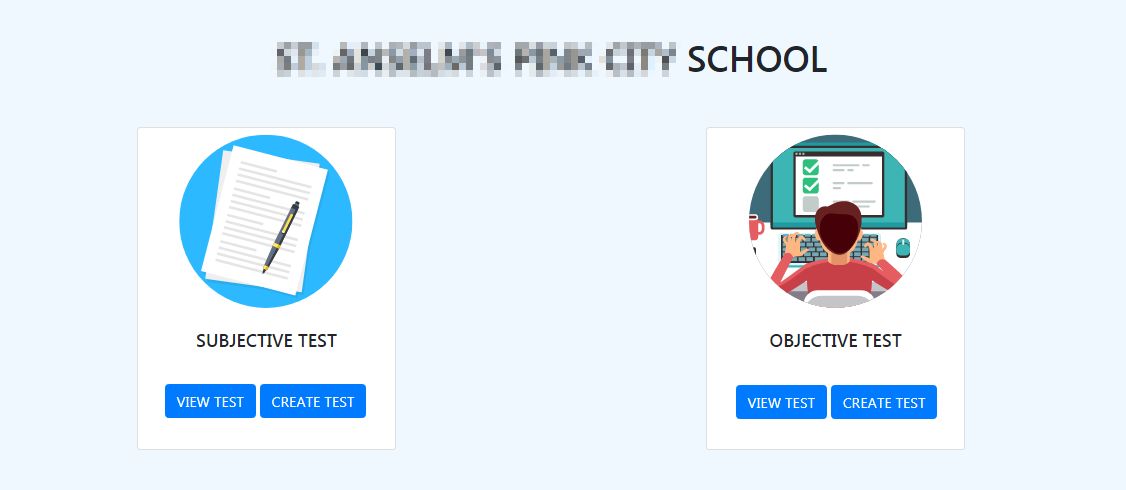 Teachers create a test, choosing specific books and chapters for a class and subject.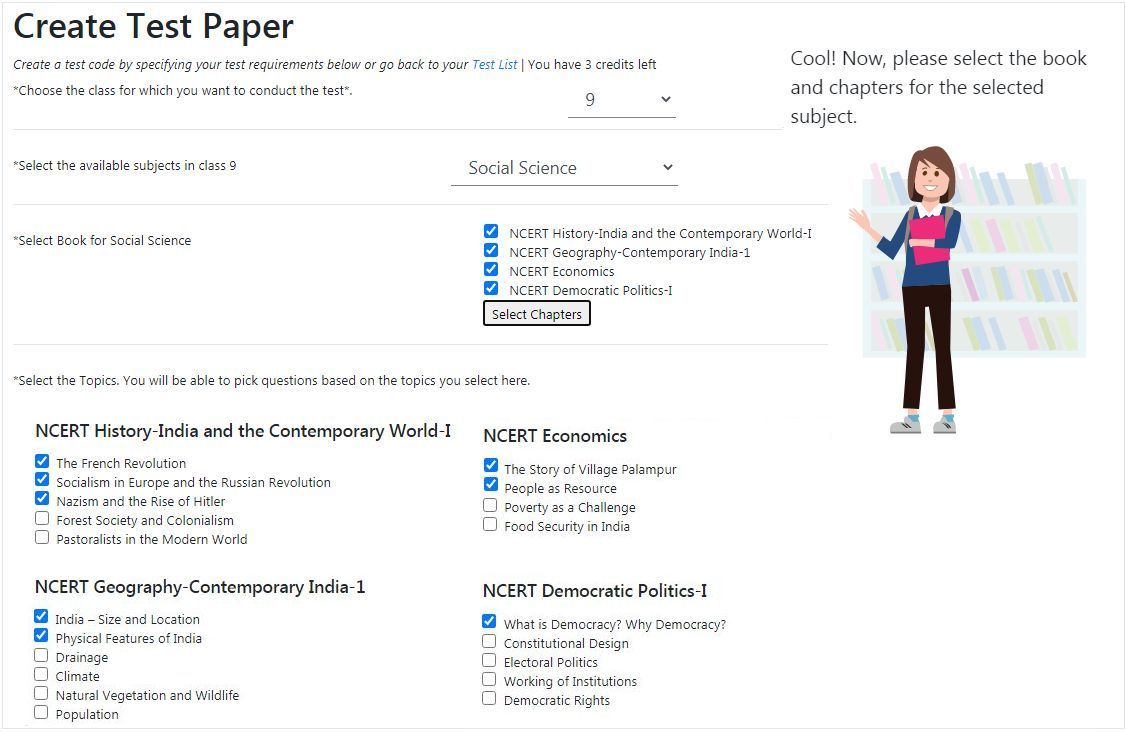 Teachers set a blue print to auto-generate question papers. Set the number and type of questions required chapter wise, set percentage of easy, medium, difficult and percentage of textbook, non-textbook questions needed. System will auto-generate question papers based on set parameters. Teachers can also manually pick questions.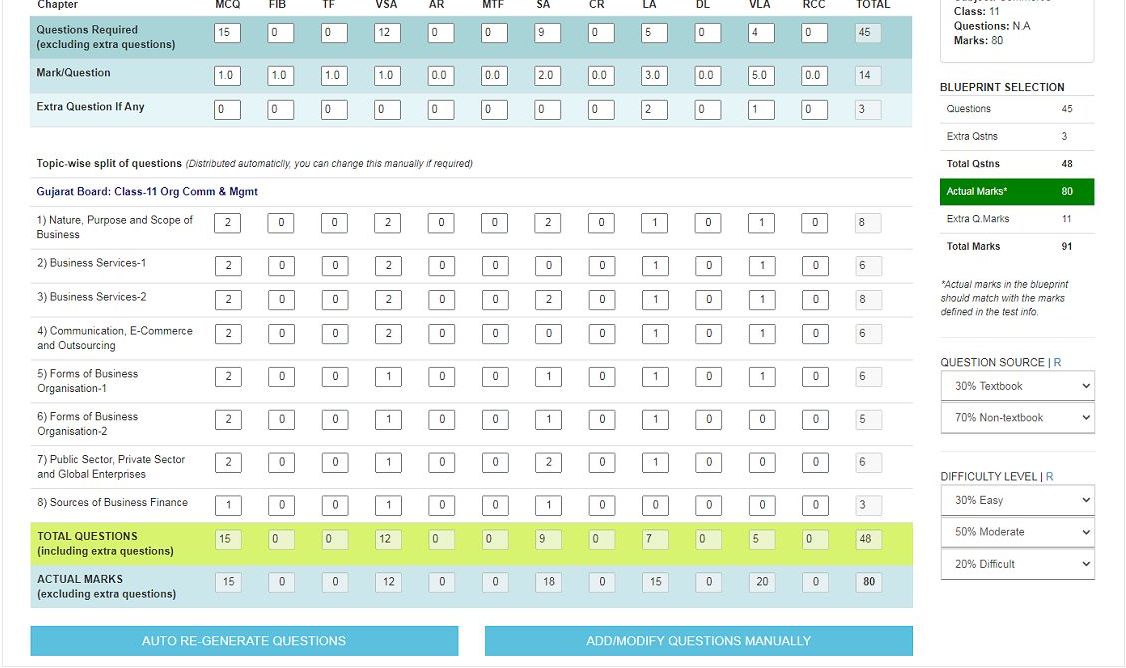 Customise the question papers by choosing different questions, adding new questions or editing question.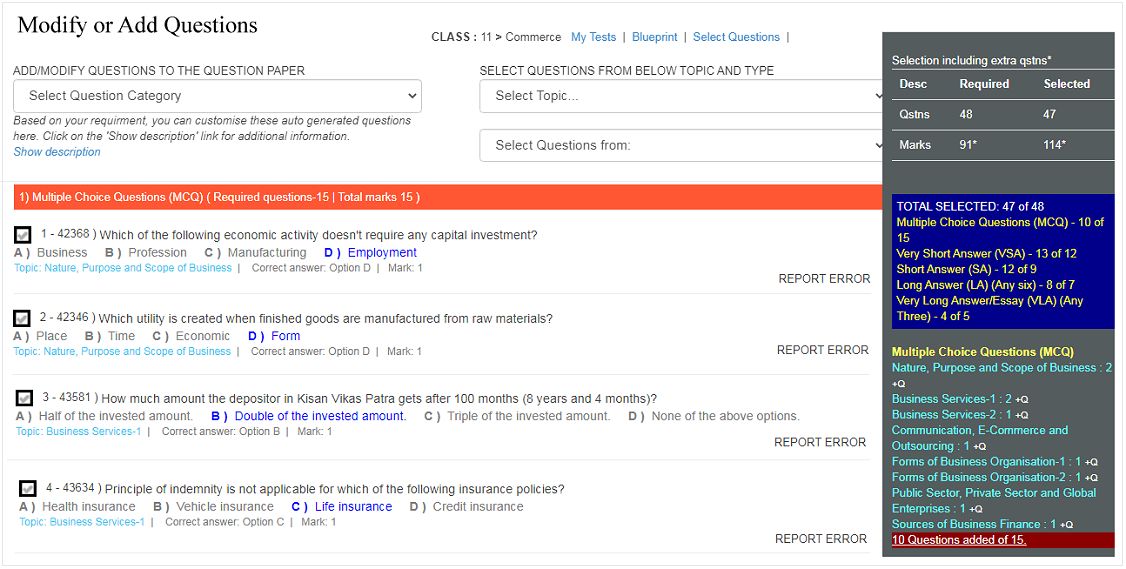 Print question papers or generate PDFs if required with custom headings and page settings. Also can print teacher copy with answers.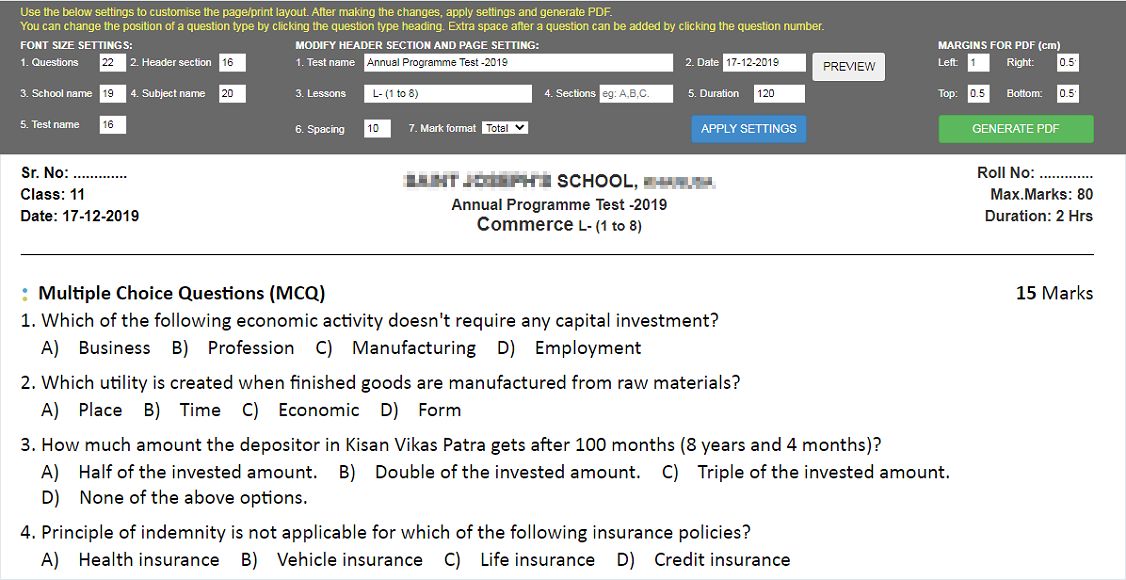 Students can take OBJECTIVE online tests from home using a computer, tablet or mobile.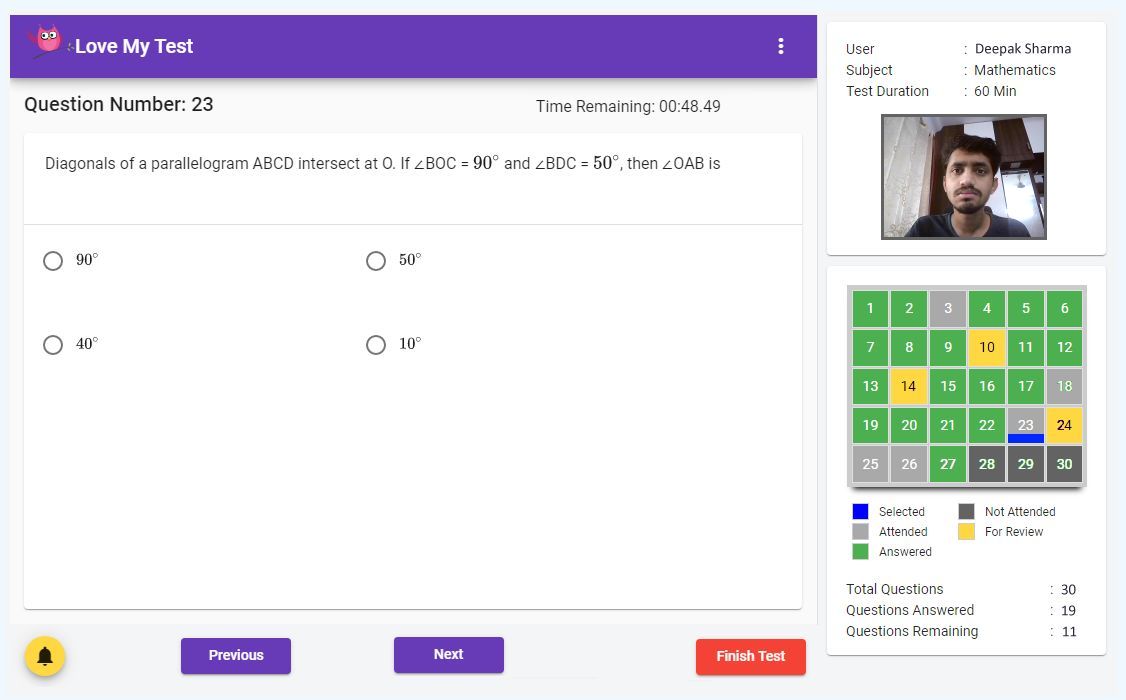 Mobile Interface for taking online tests.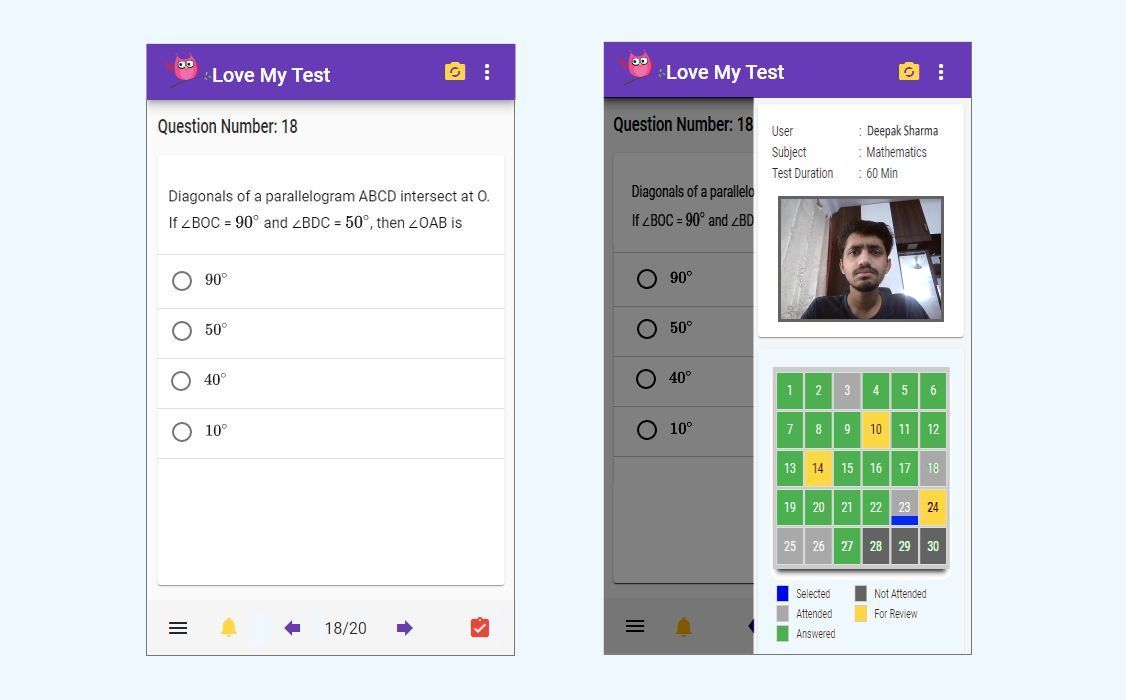 Students can take SUBJECTIVE tests by typing the answers or writing on paper and scanning and uploading. They can add equations and images.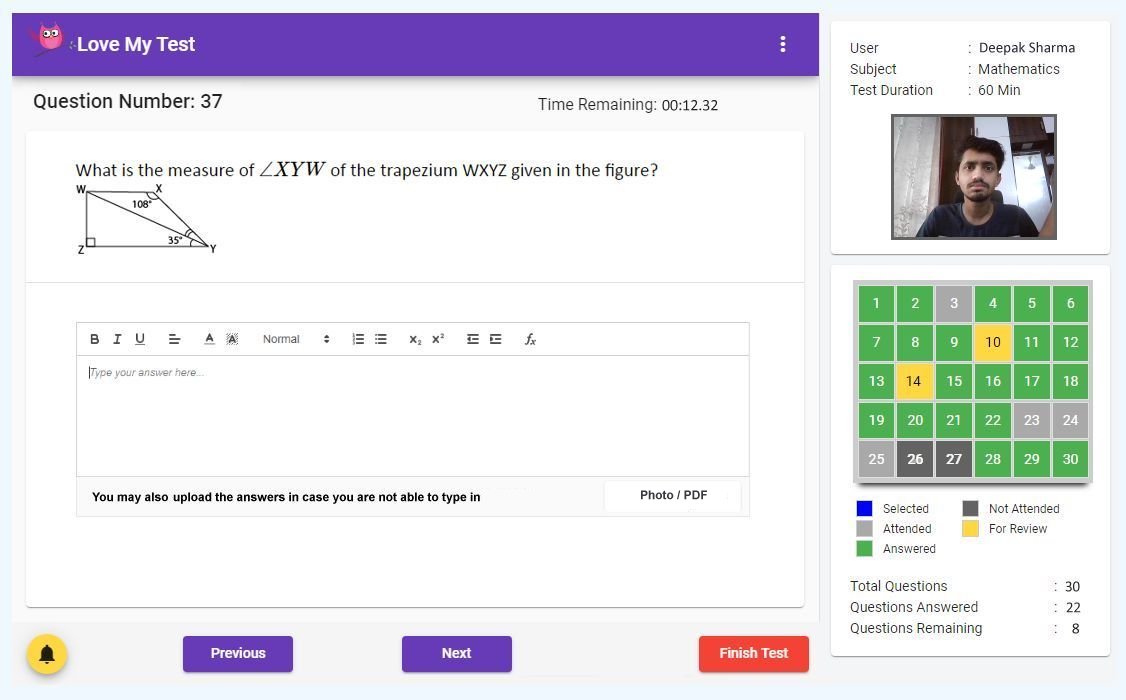 ---
FEATURES:
EXAM PLATFORM FOR ALL SCHOOL BOARDS
Online Objective Exams.
Online Subjective Exams.
Question paper generator for NCERT books.
Teachers can customise the questions or add their own questions.
Teachers can monitor a live exam online and see the progress of each student real time.
Remote control to start, stop, resume, reschedule tests.
Teachers can view periodic photographs of the student taking the test to check any cheating.
Objective answers are auto evaluated by the system.
Subjective answers can be evaluated by the teachers online, give marks and add their comments.
Cheating Prevention Techniques.
Instant score sheets are generated by the system.
QUESTION BANK:
Quetion Bank for CBSE/NCERT Curriculum
CBSE question bank for class 6-12, Maths, Science, Social Sciences, English Literature, Computer Science, Physics, chemistry, Bio, Accountancy, Business studies, Economics, Entrepreneurship, Political Science, Informatic Practices and Statistics available for test creation.
CBSE question bank for 3-5 EVS is available, 3-5 Maths and English is in development and will be available soon.
Gujarat Board question bank for Social Studies, Computer science, Accountancy, Economics, Commerce and CC-SP available in the system.
Some private publisher book question banks also available in the system, if the school is using such books.
The question bank is ever growing as a team of teachers is working on developing and adding more questions continuously.
Customised question development for specific books can be undertaken at an extra cost.
For subjects where questions are not available, teachers can make their own questions and conduct exams.
Schools using non NCERT books can also use the platform to conduct online exams with their own content.
Technical Details:
Automatic scalable cloud architecture on Amazon AWS Lamda for test conduction.
Unlimited scalability for instant access and for concurrent access of large number of students at one go.
Responsive interface which will work on computers as well as mobile devices.
Teachers and students will get login_Ids and password by which they can directly access the system.
No separate plugins or installation of apps required.
Detailed instructions will be provided for teachers and students to access and use the system.
SECURITY and CHEATING PREVENTION:
Test is scheduled and will have to start on time and end on time, student will login 5 minutes before to verify his credentials.
Test Start button will be active only after student takes a live photograph and upload it.
System will automatically take photographs of the student randomly and upload it to proctoring page. (student will allow camera access at start)
Student is prevented from opening another tab or toggle the screen while taking test. Such actions are tracked and student is warned of deviations.
Student cannot login from two devices simultaneously.
If student login again (or tries to login from another device), he has to again verify by uploading his live photo.
Teacher has a dashboard to verify the progress of the student and check the status and view photos uploaded every minute.
Teacher can start, stop, resume, submit or reschedule a test at a student level remotely.
Student cannot copy paste answers from other files or pages.
If the student gets logged off due to power failure or internet issue, he can resume from when he has stopped.
Teacher can allow a student to re-start or resume the test if required.
Test will automatically get terminated when the time is over.
Teacher can know more insights of students device like there device type, operating system, last active time, or even ip(on demand)
User authentication cannot be manipulated as it requires secure authentication and valid sessions. Also make use of cloud security
All teacher and student information is encrypted and secure. We don't share user information with any third parties.
PRICING:
Special packages fitting every budget, considering the current Covid situation.
Schools can take a 'pay as you use' model or take other plans like Starter, Economy, Deluxe and Ultimate.
Free demo accounts can be created for teachers to try out the system.
Please contact us with you requirements and we can workout the right package for you.
For more details on the solution, pricing or packages and demo videos CONTACT US.
You can whatspp or call us on 7829151919, 9558461179 or mail us on info@lovemytest.com or