Student Process ONLINE TEST !
Examination conduction is quite different from an online class with quizzes. You will need a proper platform to manage and monitor an exam. Have a preview of lovemytest.com exam platform.
For more details, check the 'How it works' tab or visit the lovemytest homepage.
---
Students login to the system. (Pls scroll down to view other screens)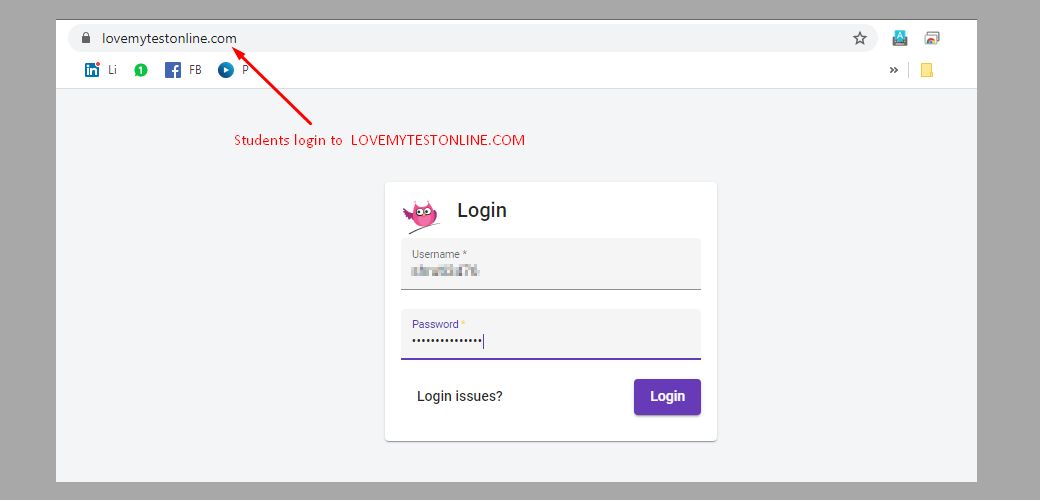 Students get a Dashboard with their alocated tests and instructions to start the test.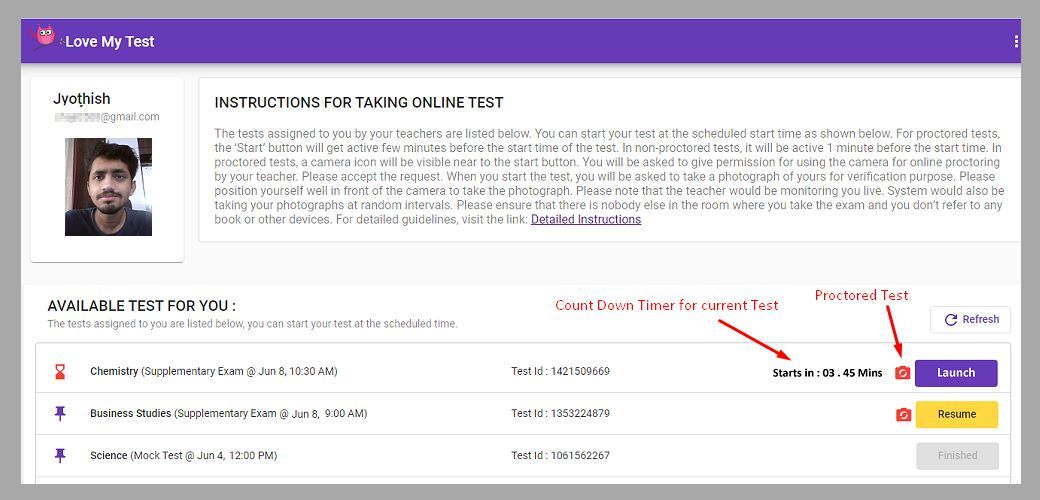 Students need to verify their credentials and take a photograph and upload it.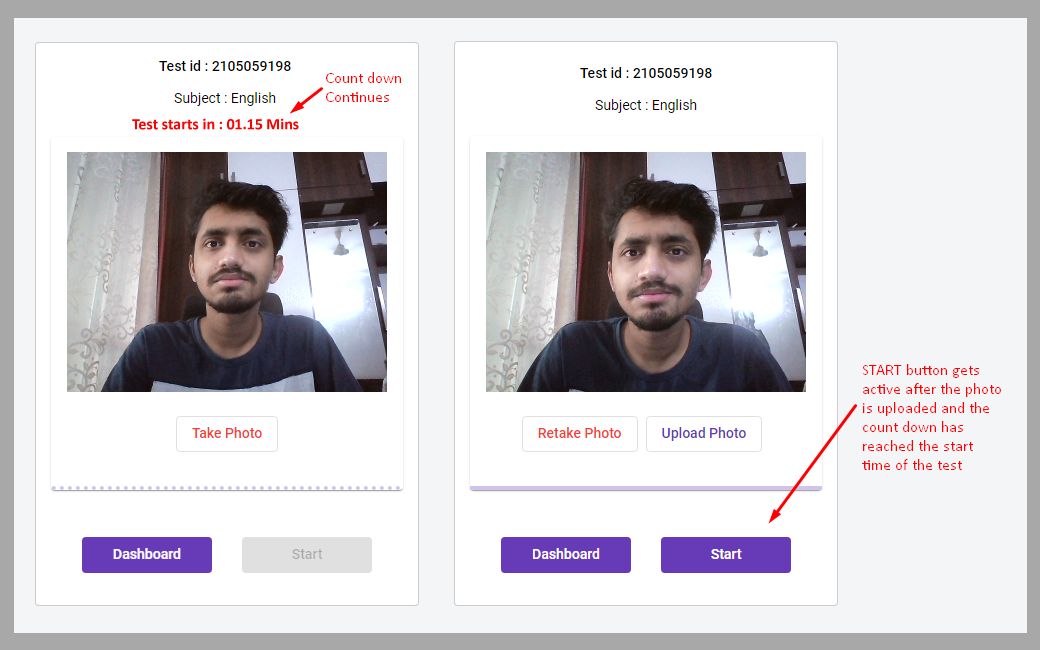 Students take the test by selecting the correct options.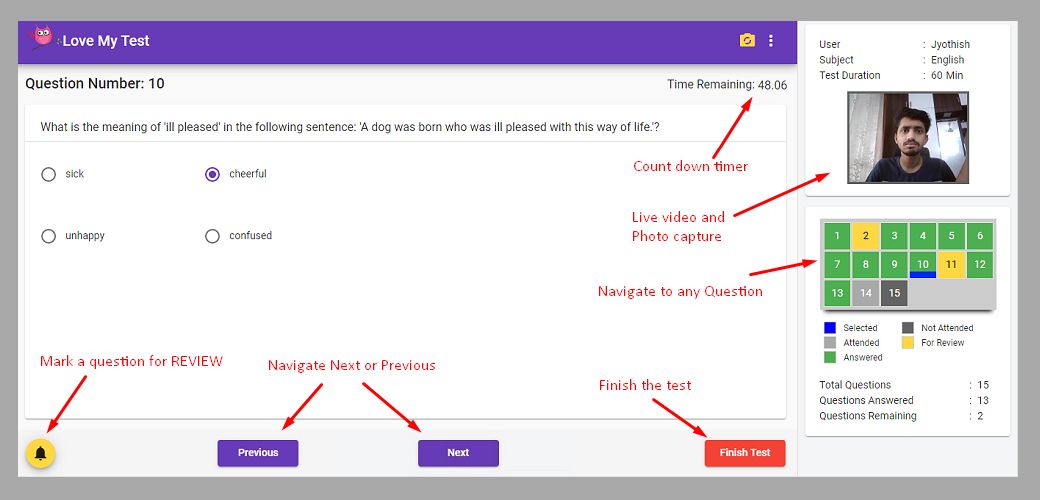 Student movements are tracked, they can't login from two devices simultaneously.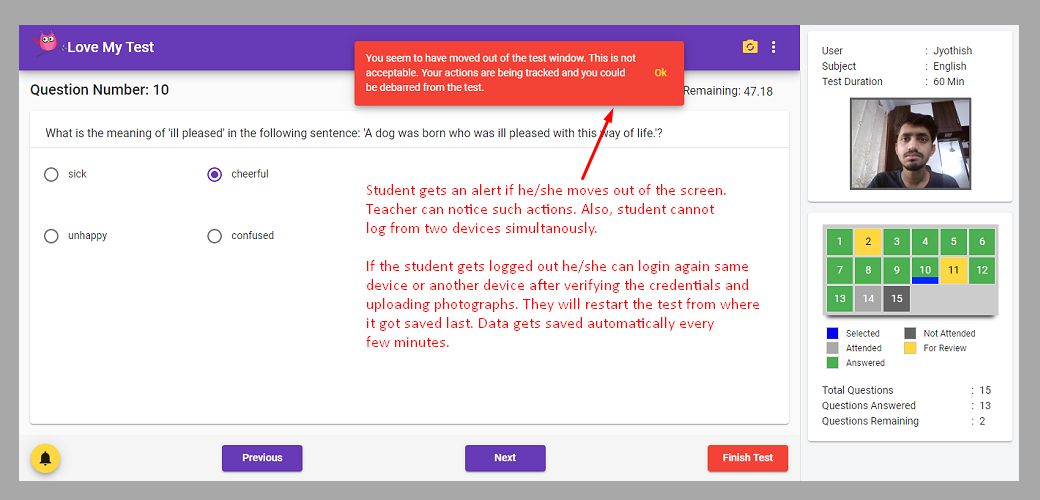 When a student finishes the test, he/she gets an alret about un-attempted questions.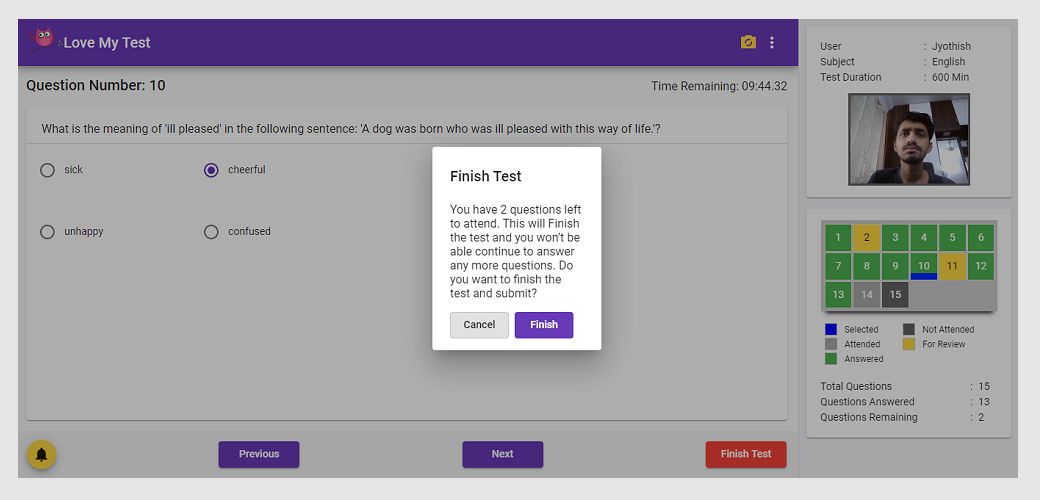 After submission student gets a message of test completion and can logout.

Mobile Interface Login pages.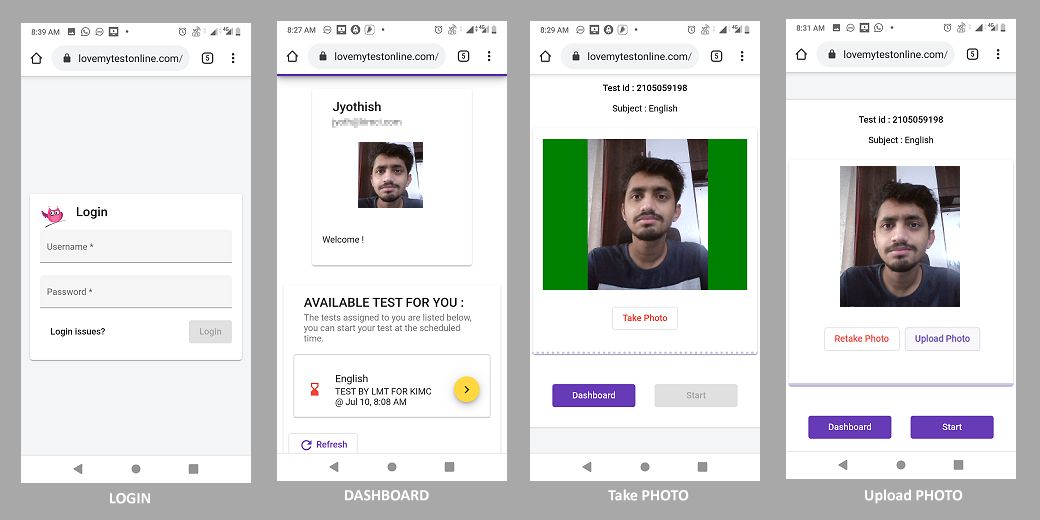 Mobile Interface Exam Pages.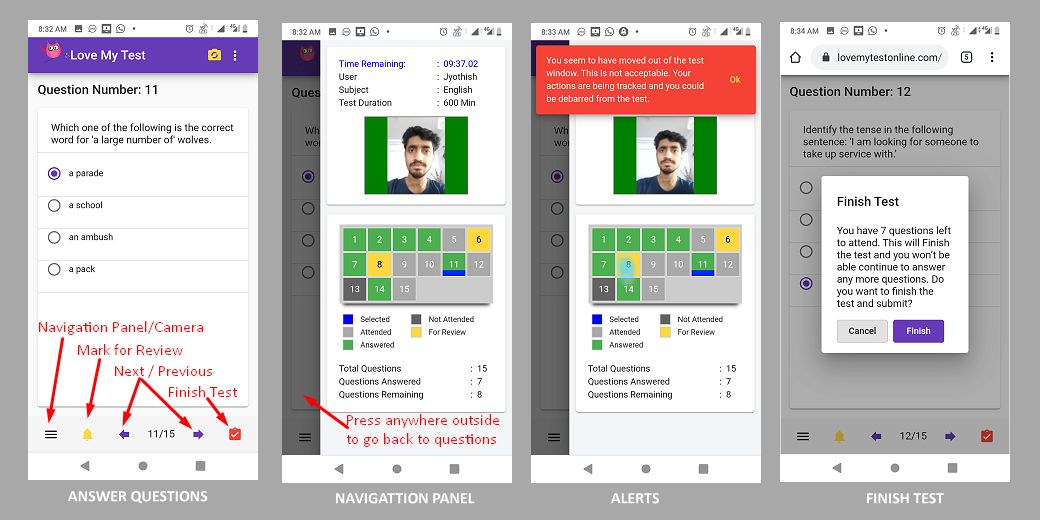 For private circulation lovemytest.com